The Government's New Deal for Carers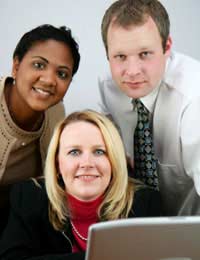 Since the late 1990's, the British government has pledged to help and recognise carers more effectively. Many carers feel that to date, little has changed and being a carer often means sacrificing your quality of life for the good of someone else.
There have always been carers, but given an aging population and the expectation of disabled people to be more integrated into the community along with advances in medicine, more people are involved in caring these days than ever before. Carers now form a significant part of the voting population that the government can no longer afford to ignore.
The New Deal for Carers
This was announced by Gordon Brown in February 2007 with a £33 million programme aimed at making carers' lives easier. Although the Department of Health is in charge of the programme, it is working with other government departments and major carer organisations to create a long term framework with three significant proposals to come into force during 2008 and 2009:
Carers Information Service and Telephone Helpline
Many carers find the maze of social and health support available difficult to access. It is important for carers to have reliable and up-to-date information about what is available and how to get it. The information service should be a one point advice centre that can put carers in touch with the specific support providers that they need. An initial website is planned later in 2008 with a telephone helpline going live some time in 2009. The government is making £2.8 million available each year to pay for it.
Emergency Respite Care
One of the greatest fears for any carer is what would happen to their loved one should they become ill or incapacitated. In October 2007, £25 million was provided for local authorities to make arrangements for care in an emergency situation. The service provided across the country is still patchy but without doubt far better than it was a few years ago. As a general rule, emergency cover is discussed during a Care Assessment, and the specific needs of your loved one will be registered. Your doctor or social worker will be aware of what is available locally.
Expert Carers' Programme
It is hoped to have this training service up and running by the end of 2008 and the Government is making £4.7 million a year available to fund it. Carers have vital responsibilities with regard to another person and need to know how to carry out their tasks on a practical level as well as being aware of their legal rights. The programme will include training in the following areas:
Coping with stress
First Aid and medication
Moving and handling skills
Looking after your own health and wellbeing
Networking with other carers
Carer's rights
Services and information available for carers
Employment
This New Deal for carers is part of the government's 10 year Carers Strategy that is still under consultation. However, this is due to be formally announced in the summer of 2008 and will hopefully offer carers across the country the feeling that they are valued and will be better provided for in the future.
You might also like...