Caring for a Friend or Neighbour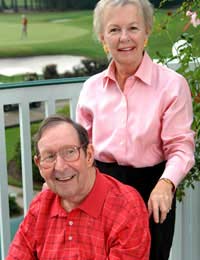 It is usually the case that if you care for someone on a regular basis that person is a member of your family – often a parent or spouse. However, not everyone lives close to other members of their family, and it may be that you have a close friend or neighbour that needs help and you are the obvious person to provide assistance.
Caring is a Broad School
Not all care is about giving hands-on help with washing, dressing or supervision. It may be that you have an elderly neighbour who needs the peace of mind that should an emergency arise, there is someone close by who can contact their doctor or a member of their family. If they have a personal alarm system in their home, they may request that your phone number be the one that the alarm personnel use should a problem arise. Alternatively, they may have mobility problems or have recently come out of hospital and need someone to take them to the shops or to the doctor's surgery.
Nevertheless, it is easy for the responsibilities of caring for someone to grow. Initially, you may simply be involved in a few favours or chores for your friend or neighbour but over time, you discover that more and more of your time is needed for their care.
Remember to Care for Yourself
You may be happy for your friend to increasingly depend on you, but be aware that caring is a often a very long term and arduous occupation. If you recognise that your own life and that of your family is being compromised by the demands of your friend, you need to sit down and work out how far you want to be involved. No matter how fond you are of your friend, you must ensure that the responsibilities you take on can be coped with ease. If you feel that your friend is becoming more frail, forgetful or simply too demanding, now may be the time to involve members of their family. If they don't have a family, you should suggest a meeting with their doctor, or if they are registered as disabled, their social worker. If you carry on doing more and more, regardless of yourself, you may not only become worn down and depressed, but also resentful of what is being asked of you. This can only harm your friendship.
Asking for Help
When you meet the family, doctor or social worker, say that you are concerned about the welfare of your friend and feel that their needs are becoming too much for you to cope alone. Explain that you are obviously fond of your friend or neighbour and keen to continue being a support to them, but that you don't feel that you are able to adequately fulfill all their needs.
Either the person, their family or you as the carer, can request a care assessment to be made by social services and following this examination of their needs, a care plan should be put in place. The care plan can include regular visits or help from you, but only as much as you are happy to provide. Additional help should be supplied from care providers such as social services, the NHS, private care workers and day centres. To cover the costs of the additional care, your friend will be means tested and depending on their financial situation, they or the local authority or both, will pay for the care.
Being a Friend and Neighbour
With more people developing their careers away from where they grew up and living at a distance from their families, it is important that within different communities, good relations are maintained with neighbours and strong friendships are built. However, with the stresses of modern living and the demands of work and bringing up children, there are only so many roles that any one person can perform.
Do be a good neighbour and friend, but community care services are available and should be used when they are needed.
You might also like...