Health Benefits For Carer's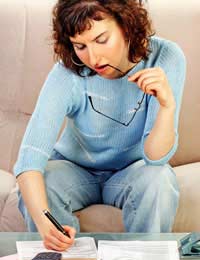 Most treatments under the National Health Service are free but charges can be made for prescriptions dental treatment, eye care and wigs. However, some people can automatically get these things free of charge and others, on low incomes can get some help.
Who Qualifies for Health Benefits?
If you or the person you care for receives the guarantee part of Pension Credit, Income Support or income-based Job Seeker's Allowance, you are automatically entitled to all health benefits.
If you or the person you care for gets a war disability pension, has a war pension exemption certificate and needs treatment because of the disability for which you get the pension, then you are also automatically entitled to free prescriptions and wigs and fabric supports. You may also be able to get money back for dental treatment, sight tests and vouchers for glasses and hospital travel costs.
If your loved one is aged 60 or over, they are automatically entitled to free prescriptions and free sight tests. They may also be able to get help with other charges on grounds of low income. If they live in Wales or Scotland they will also be entitled to free dental examinations.

To apply for help with health charges, a form HC1 needs to be completed. The form should be available from your local Jobcentre Plus office or by calling the Department of Health on 0800 555 777.

Prescriptions and Medical Exemption Certificates

Everyone aged 60 and over and those with specified medical conditions can get free NHS prescriptions if they hold a valid medical exemption certificate. Forms to obtain a medical exemption certificate are available from doctors' surgeries.

Dental Treatment

Dental treatment is not free for everyone and varies between England, Scotland, Wales and Northern Ireland. However, treatment from a hospital dentist during a hospital stay should be free.

Sight Tests and Glasses

You are entitled to a free NHS sight test if one of the following applies:

You are aged 60 or over; or
Your income is low enough; in which case you will need to complete form HC1; or
You are registered blind or partially sighted; or
You are diagnosed with diabetes or glaucoma; or
You are the brother, sister or child of a person with glaucoma; or
You are a Hospital Eye Service patient and have been sent to have a sight test by a medical consultant or doctor.

Vouchers for Glasses or Contact Lenses

Even if your loved one qualifies automatically for full help with health costs, the whole cost of glasses or contact lenses will probably not be covered. They should fill in a GOS3 Optical Voucher form from their optician for a 'voucher' to help pay for glasses or contact lenses from any optician. The value of this voucher depends on the kind of glasses or contact lenses required.

Wigs and Fabric Supports

If your loved one needs a wig or a fabric support for medical reasons, help may be available for the cost of these items if they are automatically entitled to health benefits or if they are a hospital inpatient at the time the wig or support is supplied.

Travel to Hospital

Your loved one may be able to claim a refund for the cost of travelling to and from hospital or other treatment centres that they are attending for NHS treatment under the Hospital Travel Costs Scheme. The fares of an escort may also be paid if the hospital agrees that your loved one needs someone to accompany them for medical reasons.

There are two leaflets available which give full details about health benefits:

HC11, Help with health costs
HC12, Charges and optical voucher values

You might also like...

Please can you give me information Im a carer looking after 10 year old on DLA middle rate

Jo

- 25-Jul-20 @ 10:09 AM

I'm a career and receive £66 a week in the north west do I qualify for dental treatment Kind regards Ruth McNally

Ruffuss

- 17-Aug-19 @ 10:44 PM

@Polly - I have included a link to Are You Entitled to Healthcare Costs NHS Scotland

here

, which has a section on dental treatment. I hope this helps.

TheCarer

- 13-May-15 @ 12:31 PM

Am I entitled to help with dental treatment in Scotland. I am in receipt of carers allowance and a small works pension?

Polly

- 11-May-15 @ 4:45 PM