Income Support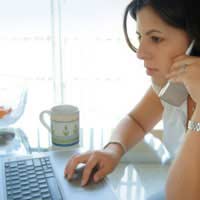 Income Support is a benefit available to people who have a low income. Many carers fall into this category after having given up their paid employment, but even if you still work part-time, you may still be eligible for the benefit. Whether or not you qualify for Income Support and how much you will be given depends on your individual circumstances.
Who can claim?
If you are aged between 16 and 59 and one of the following applies to you, you may be eligible:
1. You are a single parent (depending on the age of the child).
2. You are sick or registered as disabled.3. You are a student and either a single parent or registered as sick or disabled.
4. You are caring for someone who is unable to look after themselves or elderly.
The following circumstances must also apply:
1. Your savings amount to less than £16,000.
2. Either you don't work in paid employment, or if you do, it is on average for less than 16 hours per week.
You could also be eligible for Income Support if you are on a low income and:
1. You are incapable of working due to sickness and the amount of Statutory Sick Pay you receive is less than the appropriate level of Income Support.
2. You or your spouse or partner are at home due to parental leave.
If you have paid employment for more than 16 hours per week on average, or your spouse works for 24 hours or more a week, you are not usually eligible to claim Income Support. If you are not sure whether or not you qualify, visit your local Jobcentre Plus or Citizen Advice Bureau for advice.
How much can you claim?
The amount depends on your personal circumstances and the following factors are taken into account:
1. Your age.
2. Whether or not you live with a partner.
3. The age and income of other dependent adults who share your home.
4. Whether or not you or any of your dependents is disabled.
5. Whether or not you are a carer.
6. If you or your partner has savings of more than £6,000.
7. You and/or your partner's income.
Income support has three components: personal allowances, premiums and special payments to cover specific housing costs. As a result, the amount you may receive varies a lot. The personal allowance component, valid for the year 2007/2008 is as follows:
For a single person; Aged 16 – 17: £35.65 or in some cases: £46.85. Aged 18 – 24: £46.85. Aged 25+: £59.15.
Or a couple both aged over 18: £92.80.
If a couple has one or more partners who are under 18, the allowance will be worked out based on the personal circumstances.
For single parents; Aged 16 – 17: £35.65 or in some cases: £46.85. Aged 18+: £59.15.
For dependent children up to the age 20: £47.45.
How is it Paid?
Income support is usually transferred directly into your bank or building society account. However, if you are unable to have an account, you may be able to receive payments by cheques that are then cashed at a Post Office.
If you are eligible to receive Income Support, you will also qualify automatically to the other benefits listed below:
1. Exemption from dental costs.
2. Exemption from prescription costs.
3. Your children will receive free school meals.
4. Housing Benefit.
5. Council Tax Benefit.
How is it Claimed?
Either visit your local Jobcentre Plus office or phone 0800 055 6688.
You might also like...
If im claiming Carers for looking after my 88 year mother can I still get Income Support.
Passy
- 29-Nov-13 @ 9:00 AM
At present Ireceive bereavement allowance and have to send a medical certificate monthly to the ESA to cover my NI contrjbutions. As I'm currently under investigations for a heart problem and have numerous other illnesses eg Lupus should I possibly be claiming Income Support instead of being on the ESA register as this affects my Housing Benefit and Council Tax claims and have to now pay rent of £15/week and £5.00 council tax/week. I was adviced to contact yourselves by a Gloucestershire County council benefits advisor as she thought you my be able to advise me. If you wish to discuss this with me further please contact me on 07505472868 or 01452 831125.
L1ttleted
- 30-Sep-13 @ 1:29 PM
Our disabled twins reach 20 years of age soon. They both receive DLA and we receive Carers Allowance and Income Support. At age 20, even though they are in Further Education, Child Benefit and Child Tax Allowances stop. This is going to be a big hit to our finances so I asked the Benefits Enquiry Line if what you say on this page still stands.I was told it does not, our kids have to claim ESA themselves, providing a "Sick Note" from their GP and undergo an assessment interview with a "health professional".
Taf
- 10-Oct-11 @ 2:51 PM