Equipment for the Home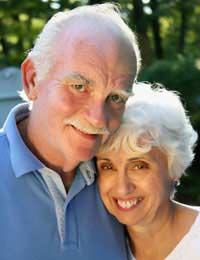 There are a vast variety of aids for the home that can help you and the person you care for in your daily living. For example if they find it difficult to get in and out the bath, and so a grab rail or a specialist bath seat may help.
If they are disabled, adaptations to doorways in their house can allow them to use a wheelchair to get around. There are also hundreds of simple gadgets which can assist with tasks like washing, cooking, using the toilet, dressing and bathing.
What Equipment is Available?
This equipment is especially designed to make life easier for people with physical difficulties and is not usually found on the high street. As a result, you may not be aware of just what is available. Some examples of the aids are given below.
In the bathroom

Grab rails and bath seats to help a person climb in and out of the bath.
Special seats that fix to the wall beneath a shower head.
Raised toilet seats to help getting on to and off the toilet.
Long-handled sponges and hairbrushes to make daily hygiene and beauty routines easier to manage.
In the kitchen
'Spike boards' that hold vegetables for chopping.
Non-slip mats to keep a plate still.
Kettle and teapot 'tippers' to help pour safely.
Sliding shelves to help reach the back of cupboards.
Jar openers to take the strain out of opening stiff jar tops.
Electric can openers to make opening tins easier.
Plastic tap turners to help turn stiff taps on and off.
In the bedroom
'Bed raisers' that fit on to the feet of a bed, giving it extra height.
Button-fasteners and zip-pullers to make getting dressed easier.
In the living room
Electrically and manually operated reclining chairs to help a person sit upright or lie back, and to also push them forward and support them while they stand up.
'Chair raisers' to fit on to the legs of chairs, giving them added height.
Long-handled window openers to help reach high window catches.
Around the house
Special handles that fit on to plugs to take the strain out of pulling them out of sockets.
Long-handled 'grabbers' to help pick things up from the floor or from high shelves.
Telephones with large buttons to people with sight problems.
Telephones that have a flashing light instead of a ringing tone to help people with limited hearing.
Local Authority and NHS Equipment
The local authority or the NHS may provide some equipment and adaptations. A care assessment will be made and an occupational therapist may visit to give expert advice on what equipment will be suitable. They will often arrange for the equipment to be provided but it is not free; a charge is usually made.
Some equipment, such as continence equipment and commodes, can be provided through the NHS free of charge. The GP surgery should be able to help you access the necessary health equipment.
You might also like...