Keeping Up With Dietary Requirements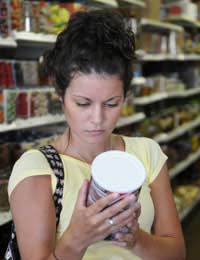 Keeping up with the dietary requirements of a loved one can be an ever-changing chore for carers. What to eat, when to eat and even how to eat can all be affected depending upon a loved one's physical health, medication and other treatments or therapies. Understanding the need for dietary requirements, keep good records of updated dietary requirements and creating a personal cookery book for a loved one should all help carers keep up with dietary requirements.
Understanding Dietary Requirements
Understanding the need for specific dietary requirements may help carers better remember them. For example, understanding why a low cholesterol diet is needed, and the adverse effects a high cholesterol diet may have on a loved one, will likely provide the context and details a career needs to remember put together healthy, low cholesterol meals. Relating meal times to medications, particularly if medication must be taken after meals containing certain foods, and understanding why food must be served in a particular manner (for example, cut into small pieces, mushy or liquidised) could also help carers better keep up with a loved one's particular requirements. Contacting a loved one's GP, a specific organisation or charity related to a specific illness or condition or asking around amongst other carers should help carers better understand particular dietary requirements.
Dietary Requirements and Record Keeping
Keeping up with a loved one's dietary requirements will require consistent record keeping. Centralising the list of requirements, literature about how best to meet these requirements, suggested recipes, daily or weekly menu plans and necessary grocery lists are all a part of meeting a loved one's dietary requirements. Keeping these records in one location, such as a folder with plastic sleeves for easy access to each list, can be particularly helpful when more than one carer is involved and shopping or cooking for a loved one. For technologically inclined carers, keeping electronic copies of these resources which can easily be emailed to other carers, posting them in shared documents online or even creating a private blog in order to better disseminate them are all options which may cut down on paper copies and can be accessed from almost anywhere.
Creating a Personal Cookery Book
When dietary requirements become rigid, carers may do well to take note of their loved one's most favourite meals. These are usually found through trial and error, quite often with any number of substitutions from old family recipes or even those found in mainstream cookery books. When the right combinations are hit on, remembering the new recipe will be imperative to re-making the dish and cutting down the time spent experimenting again. When a number of new recipes are devised which meet a loved one's new dietary requirements, compiling them into a personal cookery book should help all carers better prepare meals. Using a folder with plastic sleeves for easy access, binding together different hard copy pages or keeping recipes and shopping lists in electronic documents are all options.
Keeping up with a loved one's dietary requirements can be difficult for carers who must cope with frequent changes or requirements which are foreign to them. Understanding the reason for specific requirements, keeping good records and creating personal cookery books to meet a loved one's needs are all great ways for carers to keep up with dietary requirements.
You might also like...