Abuse of the Elderly and Infirm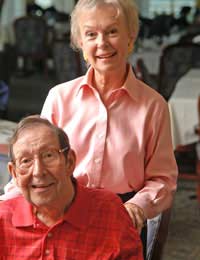 Abuse comes in many forms and it has long been recognised that young children who are not yet able to look after themselves can be harmed by their own family or others. It is only recently that other vulnerable members of society such as the elderly and disabled or infirm may also be victim to abuse.
Abuse of the Elderly
The UK Study of Abuse and Neglect, published in June 2007 estimated that just under 5% of people above the age of 60 had suffered some form of abuse in the previous year. The study only looked at elderly people living in the community, not those residing in care homes where abuse or neglect may be harder to expose.
Abuse of the Infirm
It is now accepted that disabled and infirm people are also very vulnerable to abuse whether it is from their carers or other members of society. In recent years, there have been a number of legal cases brought against care staff of homes where disabled people have been either physically or sexually abused.
What is Abuse?
Abuse comes in different forms:
Physical abuse is the most obvious; being hit, slapped or kicked.
Neglect means not being adequately fed, clothed or given medication.
Bullying can include being threatened, humiliated or verbally abused.
Theft doesn't only include taking items of value. It can also mean using a person's money for something other than what was intended.
Sexual abuse includes being inappropriately touched when helped to get dressed or bathed.
As a carer, you need to recognise that abuse is not something that only happens to someone else's loved one. We can all be guilty of abuse even if it is unintentional. It may be that you are feeding the person you are caring for and they are particularly slow or disinterested and you become exasperated. As a result and with other things that you need to do, you may decide not to let them finish the meal, or deprive them of a drink afterwards to 'punish' them for their recalcitrance. Although unacceptable, it is understandable that sometimes you can get angry and impatient. You may easily end up shouting at them and then, afterwards feel guilty, knowing that they were not being purposefully difficult.
What to do About Abuse?
If you think losing your temper is becoming a problem it is important that you get regular breaks from caring. Speak to your doctor to arrange a Care Assessment if one has not already been undertaken. Find out what day centre amenities are available or if extra outside help can be arranged to give you some time off.
If your loved one lives in a residential care home or is looked after by another family member and you suspect abuse, it can be awkward. However, if your loved one has told you about the abuse, it is unlikely that they will have exaggerated the mistreatment. On the contrary, abused people tend to ignore or make light of any harm they have experienced.
Signs of Abuse
Even if your loved one hasn't told you anything, there are a number of signs that may indicate that they are suffering from abuse.
Changes in appearance or behaviour – no longer taking care in what they wear or becoming withdrawn.
Changes in lifestyle – no longer going out or receiving visitors.
Regular injuries such as black eyes, bruises or cuts.
Unusual difficulty with finances – unpaid bills or debts mounting up.
Disinterested in former pleasures such as eating, reading or watching TV.
Appearing frightened when a specific person comes into the room.You may be concerned about being 'interfering' or 'getting it wrong' and therefore decide not to say anything. But it is important that you try and help; your loved one is vulnerable.
Talk to them about your worries and even if they have difficulties with communication, give them time to respond. Let them know you care.
Even if what they tell you is shocking, stay calm. Don't make them more anxious.
If they ask you not to tell anyone, don't make false promises. Always be honest.
If you feel that the problems are more complex than you can deal with on your own, speak to your doctor or social worker for advice. There are also numerous charities that offer support to sufferers and carers from specific illnesses.
You might also like...
Forcibly sent to a rehabplace called kleinworts after a fall. realising that the establishment was an ayslum. on several occasions suffered abuse whilst there. the latest in the home being accused of insanity on account of an email that was sent the abusers are a gp and nurse who recently suffered a breakdown. it will only end when the populace speak out, but are not always able to do this. a neighbour abusing her elderly mother reported.
mary
- 5-Nov-12 @ 10:23 PM
Hi Guys, Please sign this e-petition in your tens of thousands. Let's make it big and get this abuse stopped. My mum had been left without treatment for a UTI, where I was looking after her at home ( G.P. didn't want to know), and then she was left with it, hallucinating and delirious in a "care" home for a week before they bothered to do anything. Too late.Then she died.All the Best to All, Susiehttp://epetitions.direct.gov.uk/petitions/33108Increase inspections in adult care homes in England - e-petitionsepetitions.direct.gov.ukWe the undersigned are appalled by the abusive treatment revealed by Panorama of an elderly care home resident with dementia. The abuse occurred in a care home passed as "excellent" by the national regulator, the Care Quality Commission (CQC).
Susiewantsjustice
- 5-May-12 @ 9:04 AM