A Loved One's DNR (Do Not Resuscitate)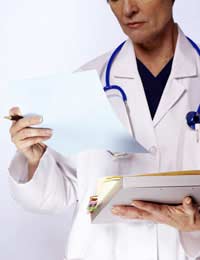 Do Not Resuscitate orders, also known as DNRs, are literally orders written onto a patient's medical file that (s)he does not wish to be resuscitated should his or her heart stop. Obviously DNRs are very serious orders and those who care for others with grave health problems need to understand what they are, why and when they are issued, how best to alert others to them and what it means to respect a loved one's DNR.
Do Not Resuscitate Orders
The purpose of a DNR order is to prevent unnecessary suffering to the person who has gone into cardiac arrest. For some patients the process of resuscitation could lead to even more pain, for example if they were to suffer from broken ribs or other bones, ruptured organs or brain damage. This extra pain may not be considered worth it to patients who would have limited time left following resuscitation and would likely spend that time with a poorer quality of life as a result of resuscitation. DNRs may also come into use if it is believed that resuscitation would be unsuccessful anyway, so there would be little reason to put a patient through the process.
Issuing Do Not Resuscitate Orders
The guidelines of both the British Medical Association and the Royal College of Nursing require that a patient or his or her family must be consulted prior to a DNR order being issued. Everyone involved should have a chance to find out what resuscitation would require, the risks of the resuscitation process and how the patient's quality of life could be adversely affected if (s)he is successfully revived. Following such discussions, DNRs may be issued if:
The patient has a living will or advance notice that (s)he would not like to be resuscitated.
The (mentally competent) patient has repeatedly stated that (s)he opposes resuscitation.
The patient's health suggests that (s)he would not survive a resuscitation attempt.
It is believed the patient's quality of life would be a lowered as a result of resuscitation.
Alerting Others to a Loved One's DNR
It is highly unlikely that all of a patient's loved ones will be involved in the decision to issue a DNR, which means that at some point the decision will need to be explained to others. Alerting others to the DNR may be best while the patient is alive and mentally competent and can act on his or her own behalf to let people know that this is his or her preference. If this is impossible then having someone who was involved in the decision explain how and why it was made might be a good idea. Once others understand why the patient desired a DNR, and how his or her life would could be impacted if a DNR was not issued, they may still be emotional about the order but should be able to find the logic in it.
Respecting a Loved One's DNR
Respecting a loved one's DNR can be a challenge in the face of conflicting emotions, but ultimately respecting a DNR wish may mean respecting your loved one's last wishes. If this desire for a DNR order is written down, either in a formal living will or informal messages to loved ones, it can go a long way towards confirming that this is the patient's sincere desire. Speaking with medical staff about the DNR may also be a good way for loved ones to put worries to rest and better respect why their loved one has chosen this order.
A loved one's Do Not Resuscitate order can be a hard thing for others to accept. Understanding what DNRs are, how and why the are issued, how best to alert others to these orders, and what it means to respect DNRs are all important for those caring for the seriously ill.
You might also like...