The Consequences of Caring for an Ageing Population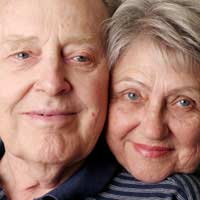 According to the Office for National Statistics, the UK population is ageing. What this means is that we now have more elderly people than ever. In 2006, for example, there was a record 1.2 million people aged over 85.
Over the last 30 years the average life expectancy for men has risen from 69 to 75, while for women it has risen from 76 to 80. Within 20 years, it's expected that one in four UK adults will be pensioners.
It's predicted that the trend for an older population will continue during the first half of this century at least. Currently, our ageing population is a hot topic in terms of what the effects will be on healthcare, care services and pensions.
Why is the Population Getting Older?
There are a wide range of reasons that we are living longer as a population. These include:
The introduction of routine vaccinations
Advances in medical research and technology
Improvements in sewage disposal methods
The ability to control formerly deadly or debilitating diseases
Improvements in diet and fitness
Wider knowledge about healthy living
A falling birth rate
Babies born in the soc-called "baby boom" after the Second World War are now reaching retirement age
Caring for Our Elderly
One of the major worries about the growing number of elderly people in our society is how the system can afford to support them all. Some have described the financial side of our ageing population as a "ticking time bomb".
It's feared that current public spending levels for caring for the elderly are much too low and that as more and more people reach an elderly age they will have to pay for their own care. It is also thought that more families will need to care for their elderly relatives.
However, as medical advances are one of the factors that have lead to people living longer, it follows that these advances and technologies should also keep people healthier for longer, allowing them to live more independent lives and even work for longer.
There is growing pressure on the Government to reform the current funding system for care for the elderly to make it fairer and more consistent. There is a particular need for reassurance that elderly people without assets will cared for.
The government recently announced a strategy to try and ensure that old people can live in their own homes for as long as possible. The Lifetime Homes, Lifetime Neighbourhoods strategy will ensure that from 2013 all houses are built to age-friendly designs, that there are more age-friendly neighbourhoods and that by 2011 there is 50% more social housing available. The scheme also aims to make sure that elderly people living in their own homes have better access to support.
State Pensions and the Ageing Population
Currently, the age to draw state pensions is 65 for men and 60 for women. The state pensions age is set to gradually increase, in line with the fact that people are predicted to live longer. In effect, this means that the population is set to work until an older age than in previous generations.
By 2020, the state pension age for women will be 65 as it is for men. Following that, between 2024 and 2046 the pension age for both men and women will increase. By 2046 both men and women will receive their state pension at 68.
You might also like...
good afternoon .Im a 57 year old lady That looked after my mother for a number of years before she passed away.I am looking for a carehome that can train me as i work to become a carer.I live in the coatbridge area and would like some advice on how i go about This . Kind Regards Moira Thomson
mojo
- 5-Dec-12 @ 4:05 PM
The big question is how we're going to afford health care for an ageing population and that's become of the big debates of current times. The problem is that we're no closer to an answer in this age of austerity and we need to find one before it all tips into a crisis and we're just putting bandages on it to keep us going. It's not going to be easy, and no solution is going to satisfy everyone, unfortunately, but that's just the wya it's going to need to be.
Cathy
- 25-Jun-12 @ 11:20 AM
I have moved to an indepentant living home and I find it hard to cope.
dont have one
- 9-Sep-11 @ 6:20 PM