Living in a Care Home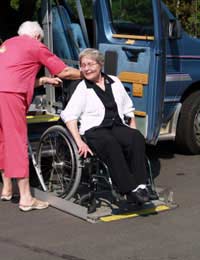 Being 'put in a home' has derogatory associations reminiscent of the workhouses of yesteryear. Although there are still horror stories in the media from time to time, many residential homes today offer very good care to vulnerable members of society.
As a carer, you may dread the time when your loved one's needs become too complex or arduous for you to manage at home, but at some point it may become appropriate to consider a suitable alternative. No doubt, your loved one too will have misgivings and when the time comes, it will be an emotional period for you both. After all, moving into a residential care home is usually the last house move anyone makes before their eventual demise.
However, there are things that can be done to alleviate your pain and that of your loved one. Whatever the reason for the move into a care home, even if you think it is for your loved one's personal safety and well-being, try and involve them with the decision of where to go. The more they feel in control of where they will live, the happier they will be.
Choosing a Care Home
The first move is to involve social services and ask for a care assessment of your loved one's needs. As a result, you should be given advice on which residential homes may be suitable and what, if any financial help can be given from the local authority. Then you should visit several of the homes suggested with a list of questions and requirements.
Make sure you know what each residential home offers and whether there is a contract between the home and the resident.
Are toiletries, continence pads included in the fees?
Is there a resident's and relative's committee?
What would happen if your loved one fell ill and needed more care?
Is there a policy on smoking and pets?
Is there a complaints procedure?
Don't be afraid to ask questions and watch staff to see how they relate with the residents. Do they find time to talk? Are residents encouraged to do things for themselves? What's the atmosphere like?
Make sure that your loved one's dietary requirements can be catered for. Is there a decent variety in menus? Can residents make themselves a snack if they feel like it, or a hot drink?
Will you be encouraged to still see plenty of your loved one or are there set visiting times? If necessary, can a visitor stay overnight? If your loved one has specific interests, will they be catered for and what activities are laid on for residents?
Reassure yourself and your loved one that the facilities offered are appropriate and that the room is adequate to their needs. And finally, ask to see a recent inspection report which the manager of the care home should be happy for you to see. Alternatively, you can ask to see reports through the Care Standards Authority.
Trial Visits and Respite Care
Staying in a care home does not need to be a permanent move. You may simply be in need of a complete break from caring or perhaps your loved one has had an illness and needs time to recover. Most residential homes, both those types that offer nursing care and those that don't, keep some beds free for respite care.
Alternatively, if you are looking for a permanent move but are particularly worried about the future happiness of your loved one, request a trial placement. That way, you and they can be reassured that if it doesn't work out, no commitment has been made beyond a certain time.
Moving into the Care Home
Once you have decided on a particular residential home, make the move as positive as possible. Make your loved one's room comfortable and personal and visit daily until they are used to living there. Afterwards, become involved in any relative groups that are set up, or if necessary organise one yourself. It is important that your loved one knows that you do still love them, want to be involved in their life and they with yours. And also, that you care very much that they are happy where they live.
You might also like...