Lasting Power of Attorney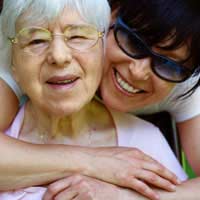 In recent years there has been a marked movement away from institutional care for disabled, elderly and infirm people in order that they can benefit from and be a benefit to the local community. However, outside assistance or community care is required to help people who cannot look after themselves independently, to lead successful lives within their communities.
What Help is Available?
A local authority has a legal duty to carry out a care assessment for anyone who might need community care services and to decide whether their needs call for the provision of any assistance. It also has a duty to notify health and housing authorities and invite them to take part in the assessment where it appears there may be a need for the provision of their services. In addition, if any disabled person or their carer requests a care assessment, the local authority is obliged to carry one out.
What this means is that if you think the person you care for needs more help than you can provide, you can insist on a care assessment. Following the assessment, any services that have been deemed necessary must be arranged by the local authority; this is known as a 'care plan'. The local authority may not provide all of the services that make up the care plan directly, nor may they be obliged to pay for them, but they should arrange for them be provided. Depending on your loved one's needs, the services may include:
Care workers to visit a person's home to provide personal care that may include washing, dressing, toileting, shopping, housework.
Provision of meals on wheels.
Provision of a place in a day centre.
Provision of residential respite care.
Occupational therapy.
Physiotherapy.
Adaptations to the home and provision of specialist equipment.
Continence advice.
Provision of permanent residential care in extreme cases
However, each local authority has its own 'eligibility criteria' which vary a lot. Hence if you live in one area, a specific service may be deemed necessary and in another it may not.
Who Provides Community Care?
The services are supplied by Care Providers. A Care Provider can be an individual, a private company, a charity, a voluntary organisation, a local authority or a health authority. In practice, care plans may be supplied by several different care providers so that a person may have:
The local authority provides grab rails for the bathroom and toilet.
A voluntary organisation delivers meals on wheels.
A charity offer a place in a day centre.
A private care agency supply a daily care worker.
Who Pays for Community Care?
After a person's needs have been assessed, there will also be an assessment of their financial situation. As a result, the care plan may be paid in total by the local authority or by the individual needing the care. Equally, the costs may be shared between the local authority and the individual. The local authority may make payments directly to the care provider or an individual may have the choice to have 'Direct Payments' where they then pay the care provider. If the assessed needs are for medical care, it is provided without charge by the health authority. With regard to care for the elderly, the manner in which their financial contribution is assessed depends on where they live; in Scotland, the elderly are not required to contribute to their care costs whatever their income.
You might also like...