Questionnaire: Are You Getting Enough Support as a Carer?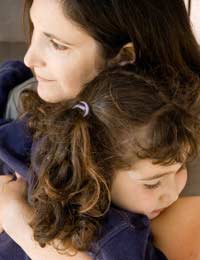 Many carers give of themselves until there is very little left for their own lives and interests, which can lead to increased stress and accelerated burn-out from such an intense lifestyle. Getting enough support is critical for carers to do their jobs well, stay healthy and remain motivated and dedicated to their chosen path.
To help you reflect on your support system we have put together the following questionnaire. Answer each question, then count your "yes" and "no" answers. Match your "yes" total to the explanations at the end to better determine if you are getting enough support as a carer.
Questionnaire
1. Do you have contacts you can call in the event of an emergency?
2. Do you meet friends or relatives regularly for strictly social events?
3. Are you aware of three proven stress relievers which work for you?
4. Is your own family interested in and understanding of your caring career?
5. Do you feel your working conditions are acceptable and appropriate to your duties?
6. Do you have other professionals (therapists, social workers, etc) who work with you?
7. Are you honest with your GP about your physical and mental health?
8. Do you attend activities or groups made up of other carers?
9. Have you joined any organisations dedicated to carers?
10. Do you feel that your local council takes an interest in your work as a carer?
11. If you are religious or spiritual, do you feel you have support from such a community?
12. Do you feel you have "back up" when you must attend to personal responsibilities?
Are You Getting Enough Support as a Carer?
If you answered "yes" to between zero and four questions then you may not be getting enough support as a carer. Perhaps you have never reflected on if you feel supported by others, or maybe you have chosen to block out the assistance and support others have offered you. Whatever the reason, use this answer as a wake-up call that you can no longer continue acting as if you are alone. Contact your local council about a carer's assessment and allowance, speak with your family and friends about your lifestyle as a carer and plan, with the person for whom you care, how you can bring qualified professionals into his or her life as well. Assembling a strong network will not be easy or instantaneous, but even small steps are steps in the right direction.
If you answered "yes" to between five and eight questions then you might be getting enough support as a carer. You likely recognise that you can not do everything all by yourself, but you may not yet have worked out how to translate this knowledge into a well-balanced lifestyle. Begin with a visit to your GP to find out about your own physical health. Set up social activities with friends and relatives to take some time off and have some fun. Call your family members to let them know what you can cover and what you will need help with when it comes to caring for a loved one. Contact support groups or organisations dedicated to carers. By reaching out to so many others you will likely encourage a variety of viewpoints on caring for your loved one as well as lightening your load as a carer.
If you answered "yes" to nine or more questions then you are likely getting enough support as a carer. You may not feel supported in all aspects of your life as a carer, but for the most part you probably have people you can lean on when needed and know that you have the respect and support of others. Review the answers to which you answered "no" and determine if there is any pattern. Are they about your own health? Are they about organised groups? Are they about your personal life? The answers will likely point out the weak spots in your support system, or how you view your support system, and will give you direction on how to move ahead in seeking more support from friends, relatives or professionals.
You might also like...