Teenagers and Foster Carers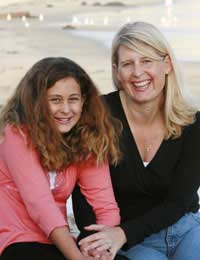 There are several different schemes for the fostering of teenagers but each results in a teenager living with a set of foster carers for some amount of time. Like any other set of foster carers those who accept teen placements will need to undergo an assessment to make sure that they are up to the task. Teen placement carers must do more than just pass an assessment, however.  Preparing specifically to foster a teenager, caring as part of a team and understanding the unique challenges of fostering teens will all help foster carers successfully look after teenagers and guide them towards even brighter futures.
Preparing to Foster a Teenager
Those interested in fostering teenagers should begin to plan for this outcome even before they think about their assessments.  Obviously teenagers will need bedrooms or beds as well as linens (sheets, towels, etc).  Teens may arrive with clothes but may require more during the course of their placements.  A place to study, school supplies, food and a plan for transportation are also required by teenagers.  Technology and electronics, from mobile phones to computers to games consoles, are viewed as necessities by most teens today so future foster carers should decide on the provision of these items as well.  In addition to material goods, potential foster carers should decide if they are ready to take on teenagers as well.  Is there time in their schedules to care for a teen?  How will caring for a teen affect work and personal relationships?  Is there a support system in place that has room for a teen?  What kind of household rules will be put in place for a teen?  Thinking over all aspects of life with a teenager will help prospective foster carers best prepare for any eventuality.
Caring as Part of a Team
Foster carers for teenagers do not work in a vacuum.  On the contrary, such foster cares must be able to work as part of a broader team to do what is best for each teenager. Most teens placed in care will be assigned any number of other professionals to work on their behalves, including social workers and contacts in any other agencies with whom the teens have involvement.  A teen's birth family or those with whom the teen was living previously, teachers and health care professionals may also be members of the team.  Extended family members and friends from other locations may also remain in a teen's life.  
It is important that foster carers accepting teen placements remain sensitive to these many different team members and remember that each one is valuable and important for the teen's well-being.
Challenges of Fostering a Teenager
Fostering teens requires a great deal of patience, flexibility, empathy and stamina.  Though they may think they know everything, teens still need someone to teach them and show them things that they don't even know they don't know yet.  Many teens aren't gracious about this instruction and all teens can be downright moody about it if they choose to be.  Teens who are taken into care may also have had very rough childhoods or witnessed things that no one, much less a young person, should need to see but may not be willing to share their confusion or vulnerabilities with others.  Foster carers for teens must be understanding of the needs of teens remain committed to acting as an advocate for them.
A lot is required of foster carers for teenagers.  Preparing to foster a teen, caring as part of a team and recognising the challenges of fostering a teenager can all help prospective foster carers more successfully look after teenagers when they need it most.
You might also like...