Fostering Infants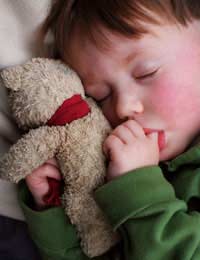 Infants are vulnerable, defenseless beings who must rely on the love and care of others to fulfil their every need. This is a lot of responsibility for the foster carer who accepts babies, and it is not a role that just anyone can fulfil.
Understanding the Fostering Required
Infants may be taken into care at any age, even on the day of their births if there are relevant reasons. Unfortunate family circumstances such as substance abuse problems, a threat to the health and safety of the baby, or babies being relinquished for adoption are all scenarios in which a foster carer may be needed for an infant. For the most part such fostering is either emergency (needed at short notice, often only for a few nights) or short-term (several weeks or months). Most infants taken into care do not stay with foster carers for an extended period of time, but rather are looked after while more detailed, permanent plans are made for their futures. This may mean being adopted, or it may mean being returned to their family once family members have been given support in becoming more successful in caring for infants and children.
Being Ready to House an Infant
Infant foster carers must be ready and willing to look after a baby at short notice, which means they need to be ready to house a baby at all times. For foster carers this means having:
Space to house the baby, preferably in his or her own bedroom or nursery.
A crib or other sleeping equipment appropriate to the baby's age.
Items for feeding a baby, including bottles and formula.
Clothing items for a baby, no matter his or her size/weight.
Nappies and appropriate cleaning items (bath items, wipes, powder, etc).
Toys and entertainment appropriate to the baby's age and development.
Transportation appropriate for a baby, whether it is a private car seat, pram or other plan.
An emergency support network, including a GP and potential babysitter if needed.
Becoming an Infant Foster Carer
Councils and fostering agencies in need of infant foster carers may put out special calls for such people, especially if they are needed immediately or if certain characteristics (for example, a specific ethnic heritage) is desired. Checking relevant websites should alert you to such needs in your area. Anyone interested in becoming an infant foster carer should contact their local council or fostering agency to express this interest and be clear about wanting to foster babies. You will need to meet certain standards to be able to apply to become a foster carer, and you will need to pass a Criminal Records Bureau check as well as a health check, among other things. You will work with a social worker during this time to make sure that you know what is required of you and that you feel trained and supported for the foster caring you are about to undertake.
Fostering infants is an incredibly important job. Understanding the type and reasons such fostering may be required, what it takes to house an infant and how you can look into becoming an infant foster carer are all important for those considering taking on such a role.
You might also like...