Becoming A Foster Carer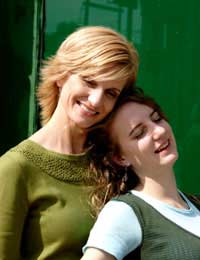 Foster carers take care of children who, for a wide range of reasons, can't live with their own families. 39,000 children are placed in foster care every year.
Foster carers were commonly known as foster parents, but these days people tend to use the term foster carers to better reflect the nature of the relationship.
Foster children may be separated from their families permanently or on a temporary basis. Because of this, a foster child may stay with a foster carer for any length of time, from one night to a number of years.
If foster children can't live with their families they will stay in long-term foster care or may be placed for adoption.
Types of Fostering
There are different kinds of fostering and it's important to understand them before applying to look after foster children. These are the main types of foster care:
Emergency foster carers must be willing to accept foster children at very short notice, often for brief periods but possibly for longer.
Long-term foster carers usually look after children for at least a few months, and for anything up to a few years. Long-term foster children who can't be placed back with their families may be placed for adoption.
Remand foster carers look after children while they are awaiting the case to decide on their care situation to be heard in court.
Shared-care foster care is a type of respite child care. Shared-care foster carers may look after foster children once a week, at weekends or when a disabled child's carer needs a break from their child care duties.
Who can Become a Foster Carer?
Many people presume that they would not be eligible to be a foster carer for a variety of reasons. However, people from a diverse range of backgrounds can become foster carers. For example:
As long as you have a spare room for a foster child in your house, you're eligible to become a foster carer. It doesn't matter if you own your own home or not. Renters are just as welcome.
You don't have to be married or even part of a couple to apply to be a foster carer. Single people are just as eligible.
If you are in a couple, it doesn't matter what your sexuality is.
You can still apply to be a foster carer if you have your own children.
Becoming a Foster carer
CAnyone wanting to become a foster carer should contact local fostering services in their area. Foster care is managed through the social services department of the Local Authority and through private foster care agencies.
Foster carer applicants will be assessed on whether they are potentially suitable to foster children. Those that are successful will need to undergo additional checks, including:
A Disclosure and Barring Service Check (formerly known as the CRB or Criminal Records Bureau Check)
A health check
A further application will need to be completed and a local social worker should be able to help with this process. This application is judged by an independent fostering board who will make the final decision on who can become a foster carer.
The foster carer application process can take up to six months.
You might also like...