Practicalities Surrounding the Death of a Loved One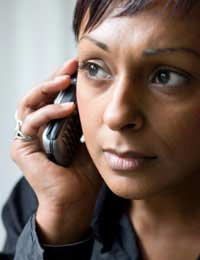 When someone dies their death needs to be registered within five days, in the area where the death occurred. In Scotland you have eight days to register a death.
A doctor will issue a medical certificate that needs to be taken to the local Registry Office along with the deceased's birth certificate and any other medical cards, pension or benefit books. The registrar needs this information to complete the formalities and give you:
Certificate of Burial or Cremation for the funeral director.
Certificate of Registration of Death.
You can ask for extra copies of the Death Certificate for dealing with the Will and other procedures with bank accounts or insurance policies.
Will There be a Post Mortem?
A post mortem is a medical examination of the body. Post mortems are normally carried out where there is uncertainty regarding the cause of death.
Post mortems can be requested by the coroner (an independent official who inquires into a sudden or unexpected death) or by the hospital or close relatives. A hospital must ask for permission from close relatives if they wish to carry out a post mortem but no permission is required if it is requested by the coroner. Post mortems usually take place within a couple of days of the death and shouldn't affect plans for the funeral. Post mortem reports are sent to the deceased's doctor and the coroner (if nessesary); relatives are also able to request a copy of this post mortem.
How do I Arrange a Funeral?
It can be helpful to have a short delay before holding the funeral or cremation to make sure that you have had time to discuss with family members exactly what is wanted. However, it is advisable to contact the Funeral Director quickly as they can be supportive, knowledgeable and offer good advice about local services and facilities. They will also collect the body and keep it until the day of the funeral.
If the person who died had a strong faith, you can contact their local religious order. If they were not religious, you may wish to arrange a humanist ceremony. Another alternative is for a friend or family member to lead the funeral with others making personal contributions.
Traditional religious songs and prayers may be replaced by music that the family feel is more representative of the deceased and appropriate to their values. Funerals are public ceremonies to mark the end of a life which is sad for family and friends, but they can also be a celebration of the life of a loved one. You may wish mourners to remember the deceased with flowers or, if it is thought more appropriate, in advance of the funeral, you can request mourners to donate to a suitable charity. An attendance book can be placed near the entrance to the funeral for mourners to make remarks about the deceased. This can be a poignant but precious souvenir of your loved one's life.
Can I Get Any Help With Funeral Costs?
Funeral costs can be paid out of the deceased's estate (their money, property and possessions). However it may be some time before that money is available and the funeral director may need payment before then.
You should get quotes from at least two funeral Directors and make sure that you know what the quotes include. Coffins vary enormously in price and you should find out what charge is made for the hearse, other cars and pall bearers. Funerals are expensive but often the building society or bank will be prepared to release some money to pay funeral costs from the account of the deceased, even before probate has been granted (see below).
It is worth checking if the person who has died had a prepayment funeral plan, pension scheme or insurance that included a sum for funeral costs. Did they belong to a union or association that pays a benefit when a member dies?
Probate
If there is a Will, it will specify who is appointed as executor to the estate. To gain access to the estate, the executor needs to get a grant of probate from the Probate Registry. If there is no will, an application for legal authority to administer the estate should be made to the Probate Registry.
You might also like...