I Have a Carer: A Case Study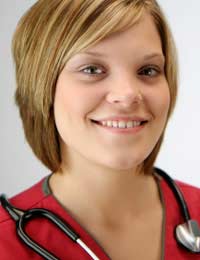 Fee, 39, recently had a mastectomy following a series of breast lumps and operations. She now has a carer who comes in five days a week for an hour a day to help with personal care such as showering and getting dried and dressed. They also help her by making a hot drink and cleaning and tidying if time allows.
Finding a Carer
Fee told us a bit about her experience with sourcing a carer: "I initially was offered a carer through the Direct Payment Scheme in June but was too frightened to take this up. Then I had my 13th operation on 22nd November and I got depressed so eventually asked for help in December 2008. "
"I was so worried about taking on a stranger and interviewing them through the Direct Payment Scheme and also the hassle of opening up a separate bank account and becoming 'an employer'. I had enough to cope with in dealing with the illness without the added paperwork and stress that involves."
"I suppose when I was offered the Direct Payment Scheme for a carer I was too frightened to take this on as it meant I was an employer with a separate bank account monitored by the local authority and coping with what I was I just could not do this."
"I should have had an assessment carried out before the carers came in but due to it coming up to Christmas my care started immediately and had the assessment done in the New Year."
The Local Authority arrange Fee's care. She said: "The Local Authority pay for my carer as otherwise I would have been without a carer for over six months and this was not something we could wait for following my 13th operation so that brought it forward."
Fee's Experience of Care
Fee initially had some reservations but is thankful for the positive impact having carers has had on her life. She explained: "I have a care organisation who send someone in everyday for five days each week for an hour at a time."
"On meeting a carer for the first time unannounced I was scared and worried about how they would react to my scars. The lovely carer who first visited me reassured me and told me to treat them like nurses, so this is what I did."
"Having to let a carer in for the very first time I was scared and apprehensive and did not know what to expect but now my fear has gone and I treat them like friends. I have three different carers and with each one I have explained to them what they are likely to see so that they are not put off by my scars."
"It has meant that Steve, my husband, does not worry so much and I get some extra sleep during the morning before I have my shower. He has some time to do what he wants without having to do so much caring for me."
The Right Caring Choice
Fee explained the way in which her care package is the right one for her: "I am so glad we did go for the immediate care package from the Local Authority. Despite the fact that I have a different carer turn up I am not worried because I know they have been CRB checked (now known as a DBS check) and it definitely gives me peace of mind."
"We also know we can dip in and out like if I have an appointment out we can cancel the care or rearrange the time. We also have emergency numbers so that care can be provided if something happened to Steve."
"I am so glad I did opt for having carers come in. It has made me more independent of Steve during the week. It means my new husband gets a little respite and he knows I am now in safe hands with carers coming into the house."
You might also like...
I have an elderly neighbour who is partially blind and she has asked me to become her carer? I'm not sure how that works ? or how to go about being a carer ?
kat
- 24-Aug-18 @ 7:56 AM