Caring for a Spouse: A Case Study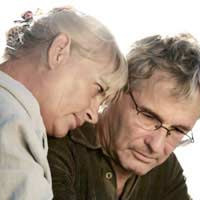 Miho has been looking after her husband since March 2001 when he was diagnosed with work-related stress. However, later he was diagnosed with Paranoid Personality Disorder and severe depression after many appeals.
Recently he was diagnosed with Complex-Post Traumatic Stress Disorder, Borderline Personality Disorder and severe depression.
Miho explained what this condition means on a day-to-day basis. She said: "My husband is unable to identify himself and is confused by who he is; being mixed race confuses him. He is unable control his thoughts and compulsive behaviour / emotions.
He can't relate to other people and is unable to cook as he is scared and confused about touching knives and hobs. He cannot be left alone because there is a great risk of suicide." Miho explained that her husband needs a consistent home environment in order to keep his moods as stable as possible.
Miho told us about her regular tasks as a carer for her husband. She said one of her main roles is being a good listener for her husband, whether he is upset for a short time or has a lengthy period of disturbed behaviour.
She also supervises all his daily tasks such as taking medication, organising finance, personal hygiene, cooking, cleaning, attending appointments and dealing with paper work etc.
Getting Help
Although Miho has had a break through respite care in the past, she has not had any time off from caring for her husband for the past two years and because her husband's condition doesn't require him to attend a day centre, this isn't an option,
Miho advises other carers in a similar position to hers to: "get as many people who can provide support for carers and carees as possible involved.
Educate yourself about the caree's health condition." She went on: "Be strong and don't give up. It is hard and you may feel that you can't cope any more, but you can - every experience will make you stronger and more confident."
Looking After Yourself
Miho also highlights the importance of carers taking care of themselves as well as the person they care for. She herself has developed some health problems while she has been caring for her husband, including depression, eczema and Tinitus. She advises the following to carers:
Do not rush yourself too much – take a small step every day.
Do not forget about your wellbeing.
Do not hesitate to get whatever support is available. Carers alone cannot do everything and it is a shame not to take up the support that is on offer.
Ongoing Issues
Some of the caring barriers which Miho has come up against include:
Housing issues – Miho points out: "Not having a stable home does not help any body - it makes mentally ill people worse but the local Housing Office does not seem to understand about the needs of mentally ill people and their carers. If it was a physical disability then adapted accommodation would be provided or facilitated. Mental illness may not require special equipment at home but having a stable and peaceful home environment is so important in the same way. If there wasn't any discrimination against people who claim housing benefit by estate agents and landlords then finding suitable accommodation would have been easier."
Isolation – Miho explained: "Lone Carers and carers who care for their partners seem left behind. There is better empathy and understanding for carers who look after their children and/or parents. Without education and practical support, carers can feel left to deal with everything by themselves."
Family issues – Miho firmly believes that families can provide a great amount of support to carers. Unfortunately, in her case, her husband's mother is "in denial" about her son's condition and they now have reduced contact.
As her final word of advice Miho reiterates an earlier point. She said: "Don't be ashamed to get support. Worry about social status later – the most important thing is that the carer and the caree get the right support".
You might also like...